Moozikoo Creative and Point Entertainment Presents
Adam Flymo Birch & The Vershons
Eastern Standard Time
$15.00 - $20.00
Sales Ended
Ska/reggae extravaganza!
Adam Flymo Birch & The Vershons have been playing music since 2016 but band members have been making music for decades.
Adam is the trumpet player who started off backing Laurel Aitken with The Pressure Tenants and did stints with The Specials, The Toasters and scores of other bands.
The Vershons current lineup includes Rich Hill on guitar, Ben Parry on bass, Chris Pries on drums, Frank Machos on tenor sax, Shawn McCusker on the t-bone, and Alex Ayala on keyboards and Hammond organ.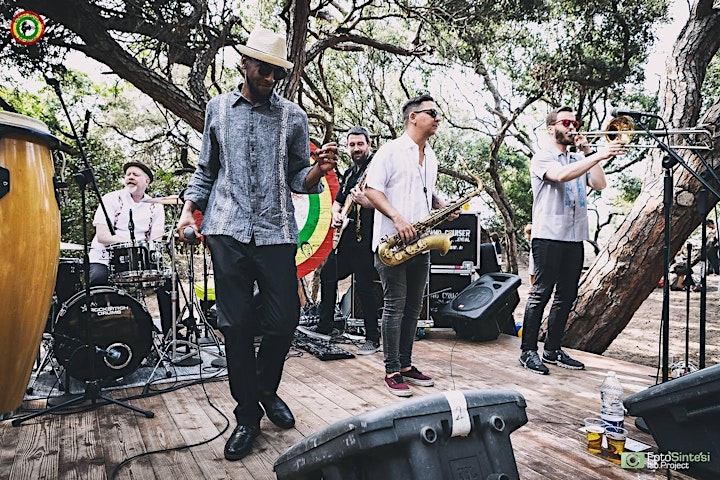 Put together top musicians from the Jazz and Reggae scenes, give them the recipe for the original Jamaican Ska, throw a dose of Soul in the mix and the result is Eastern Standard Time. From their initial days as a Be Bop influenced Ska-Jazz supergroup, the band has matured over more than two decades, adding Rocksteady, Reggae, Dub, Soul, and even Spy Jazz into their repertoire.

Eastern Standard Time is a world-class act, with dozens of tours of The United States, Canada, and Europe to their credit. They can also lay claim to being the first U.S. band of their genre to tour in Russia.

Asked to back such classic Jamaican artists such as Roy "Mr. Symarip" Ellis, Charley Organaire, and Derrick Morgan, EST has cut their teeth with the originators of the style, including releasing a live album with Derrick Morgan that was recorded at the 2017 Supernova International Ska Festival. They can also occasionally be found as a backing band for artists as diverse as King Django, Dr. Ring-Ding, Chris Murray, and Mr. T-Bone.

Eastern Standard Time's music has been featured on television and in film. They can be heard in movie soundtracks and on radio stations around the world.

Stick around and see what Eastern Standard Time is up to next!

Venue Information:
MilkBoy
1100 Chestnut Street
Philadelphia, PA, 19107