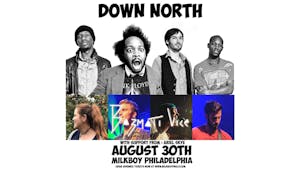 Bazmati Vice
Down North
Ariel Skye
$10.00 - $13.00
Sales Ended
Reggae rock.
Bazmati Vice is a spicy blend of funk, rock, jazz and blues, in recipes varying from song to song to keep things fresh and far-fetched. Drawing inspiration from such culinary giants as The Green Hot Chili Peppers, Bread Zeppelin, B.B. Chef, Fish, Andersoy .Paak, Vulfsteak, and many others, Bazmati Vice's sound is a testament to both the musical tastebuds and the creative energy of each member of the group.
Clayton Brandt, Andrew Szczurek, John Kerber, and Chris Gibson, met at Haverford College in the Fall of 2013. It didn't take long before the four compadres realized that they all played different instruments, and in just a few weeks they were regularly practicing and writing songs together. The group played gigs on and around Haverford's campus, eventually adding guitar-virtuoso Chris Jackowski from the great plains of Hamilton NY, taking them to new sonic heights.
Over the past few years, armed with their arsenal of 33 strings, 178 keys and 200 cowbells, the band has expanded off-campus and performed shows all over Philly and across the Northeast. Bazmati Vice embarked on their first tour in 2016, released their debut LP in April 2017, and will be releasing their new record in May 2018! In the Spring of 2018, Chris Gibson moved to Seattle to pursue professional opportunities, and the band brought Benny Gullett on board to take over rhythmic duties.
The Bazmati Boys are now playing shows regularly to promote the new album and fund their upcoming off-broadway musical "Bazmati Vice... On Ice!!", including a string of summer festivals in Philly and the East Coast. Come funk around with them, wont'cha?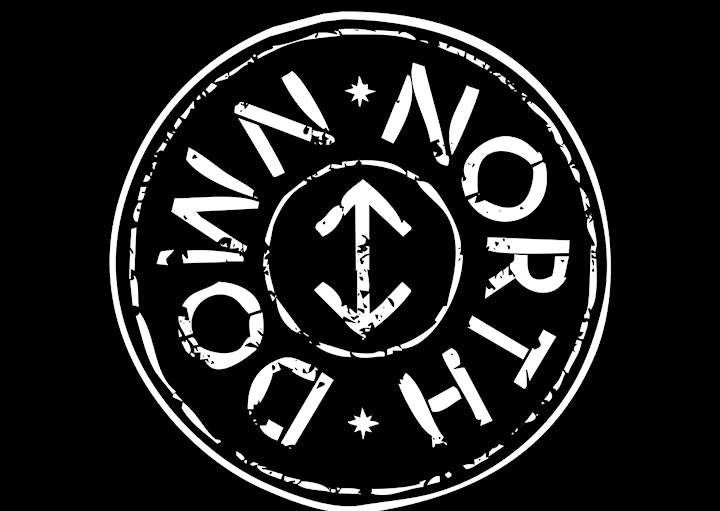 Raised on James Brown and Sam Cooke, Anthony Briscoe combines a style and emotional impact reminiscent of Prince in his vocal expressions and proudly steals the spotlight with his ballet-trained dancing while psychedelic-jazz guitarist Nick Quiller dominates the fretboard with a limitless imagination that explores the soundscape from high to low. Bassist Brandon Storms blends slap/pop bass lines with deep synth, and pitch bent solos that parallel guitar leads and Drummer Conrad Real glues together a foundation through impeccable groove and powerful chops, his finesse, intensity, and strength are evocative of Chris Coleman and John Blackwell.

Venue Information:
MilkBoy
1100 Chestnut Street
Philadelphia, PA, 19107