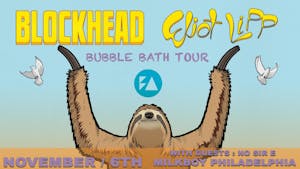 Electro-hip hop.
Blockhead returns with a tour featuring special guests Eliot Lipp & Arms and Sleepers, and showcasing music from his upcoming album 'Bubble Bath'.
The internationally renowned NYC producer has released 10 albums over the past 15 years, including four acclaimed records for Ninja Tune and numerous production jobs including notable works with Aesop Rock. He is regarded as one of the modern masters of instrumental hip-hop, and the forthcoming new album sees him return to record-label-released music with the bold and exciting roster at Future Archive Recordings (co-founded by artists Arms and Sleepers, Sun Glitters, Little People and CNJR).
'Bubble Bath' is a record born out of meditative expression and ongoing personal creative challenge, key for a producer of BLOCKHEAD's experience. Carried forward are the incredible hook and sample placement skills of classic works such as 'Uncle Tony's Coloring Book' and 'Music By Cavelight', but what has emerged is an overwhelming sense of natural musicality and sophistication.
"I want the music I make to be unaffected by outside influences. I like the idea of working in a bubble... ...When I have to describe what I do, to someone, it's always a little awkward because it starts as "I'm a musician" and as questions come back it gets broken down. "No, I don't play any instruments" "No, I'm not trained in musical theory" "I make beats". When it comes down to it, everything I do has always been guided by my ears and sensibility."
The first single 'On The Bright Side' is available now, along with the pre-order of Bubble Bath on both digital and vinyl formats: http://futurearchiverecordings.com/blockhead-bubble-bath
Tony Simon, a/k/a Blockhead, has been making and releasing utterly distinctive, funky and emotive music for the last two decades.  Blockhead grew up in downtown New York City. A fan of a whole range of sounds, especially hip-hop, Blockhead steadily built a tremendous collection of tapes and later CDs from innumerable artists, a quiet accumulation of knowledge and know-how. After a brief stint as a rapper, he realized his calling was behind the boards and not on the mic – and from there he began to produce beats, carving a niche as a sought-after underground beatmaker that people call when they want something special. Blockhead produced nine tracks on Aesop Rock's critically acclaimed album "Labor Days" and half the tracks on Aesop's follow up EP "Daylight." He has also worked with other indie giants Atmosphere, Murs, Mike Ladd and Illogic, and contributed three tracks (including the first single) for Cage's "Hell's Winter" on Def Jux. The other producers on the project are DJ Shadow, El-P and RJD2. In between, he found time to complete albums for Mush Records, Ninja Tune, Backwoodz Studioz, De Wolf, and Young Heavy Souls.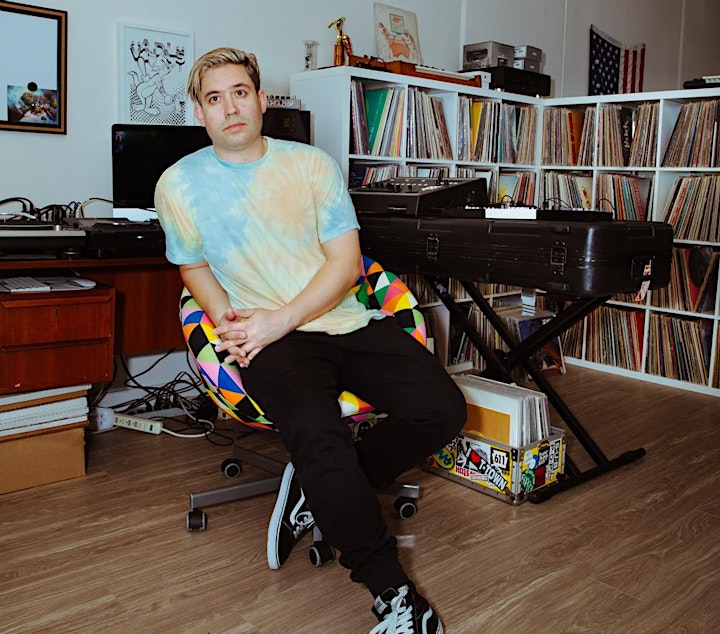 Eliot Lipp is a producer, DJ and sound designer. After more than a decade living in Chicago, Los Angeles and New York (but equally home on the road), the intrepid producer has landed in beautiful Austin Texas. He's been spending most of his time collaborating with musicians, DJing, performing and grinding in the studio. Theres no particular style of electronic music that takes the focus but theres always a good amount of hip-hop and funk influences. Over the years Lipp has developed a palette of electronic beats & soulful samples while crafting a unique style.

Venue Information:
MilkBoy
1100 Chestnut Street
Philadelphia, PA, 19107