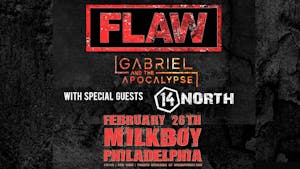 Presented by Pavement Entertainment
Flaw
Gabriel & The Apocalypse, 14 North
$12.00 - $15.00
Sales Ended
Metal heads unite! Tickets on sale now!
Flaw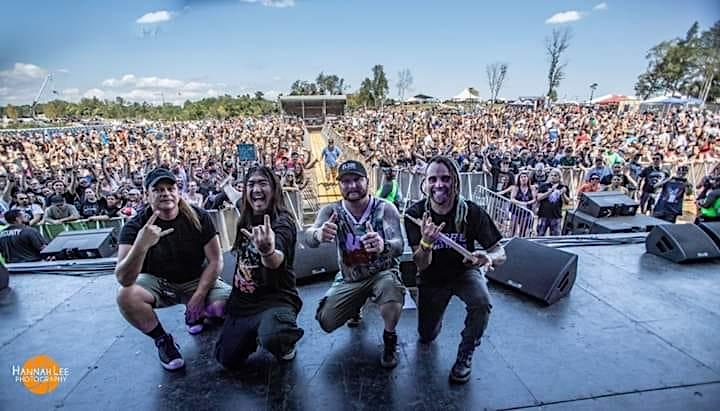 Ask anyone who has ever been in a band, and they'll tell you. Being in a band is hard. Making it work for 20 years? That is really, really hard.
This has certainly been the case for Louisville, KY-based metal band FLAW. The band has seen multiple line-up changes over the years, however the core of Chris Volz's vocals has remained as the creative driving force and is poised to re-emerge on the strength of their finest set of recordings to date. The band has signed a deal with Pavement Entertainment, and is set to release Divided We Fall on August 19, 2016.
FLAW's story began with the independent release of home-grown albums American Arrogance (1996), Flaw (1998) and Drama (2000). It was the songs on these recordings that garnered the attention of Universal Republic Records, who signed the band and released the break-through Through The Eyes in 2001. The offering topped the Billboard "Heatseekers" chart, largely fueled by the singles "Payback" and "Whole." The band then followed-up with an album entitled Endangered Species via Republic in 2004, but soon thereafter the band went through personnel changes and ended their relationship with the label. The band's tumultuous relationship with themselves, and their label, were reflected in their songs. It was the life and energy captured in these songs that propelled the band forward. It was always FLAW fans' connection to their songs that carried the band on. "We would not be where we are today without our hardcore fans," says Volz. "The Flaw Family is the backbone of everything we do, and we cannot wait to get out and tour in support of this new record".
FLAW a band that is re-emerging on the strength of renewed focus and energy, and that energy is captured on the lead single from "Divided We Fall", a song called "Live and Breathe" that is a vessel of raw human experience and emotion. The band has waited 12 years to release a proper album, to rally and come together. They trust that together, FLAW can accomplish great things, and their fans are poised and ready to answer the call.
Gabriel & the Apocolypse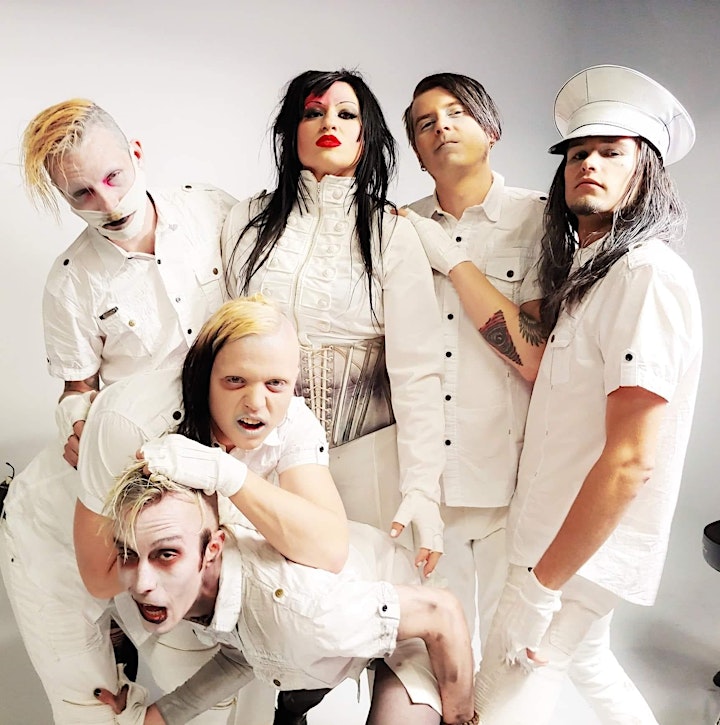 Hailing from the colorful and music inspired streets of Minneapolis, Minnesota comes the unique blend of Metal/Rock/Industrial that is Gabriel And The Apocalypse. The band delivers a fierce yet beautiful array of female fronted aggression that will give their predecessors a run for their money.
The brainchild of vocalist Lindy Gabriel, Gabriel And The Apocalypse independently put out 2 releases which were backed by numerous national support tours around the United States. Their intense and and professional style videos also paved the way for the group to become an underground sensation.
It was this self produced success that led GATA to ink a deal with Pavement Entertainment to which they immediately began work on their new album "The Ghost Parade". This new release (available October 7, 2016) is sure to propel the band to new heights with major worldwide distribution and exposure. To kick off the album's release GATA will tour with horror rock favorite Wednesday 13 throughout the month of October. The group plans on a heavy and extensive touring cycle to follow.
According to Lindy, "The Ghost Parade" is a concept record that brings you on a music roller coaster ride. From in your face songs like "March of the Dolls" to stripped down emotional songs like" Behind the Sun", this record still maintains a taste of the usual GATA anthems on politics and world issues but as a whole it is more personal. I feel as a writer and lyricist it is more abstract & poetic. I feel more exposed and vulnerable. It's honest. It flows and twists through different waves and moods from beginning to end.
Creative, Original, Visual, Artistic, Strong……the definition of GABRIEL AND THE APOCALYPSE
14 North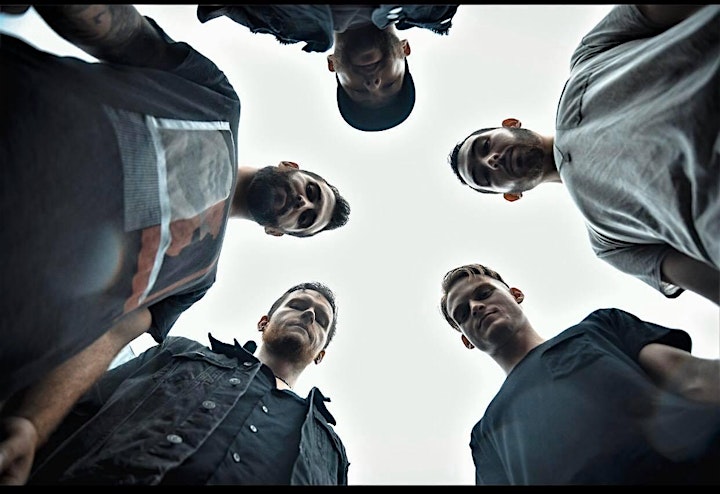 14 North is a hard rock band from Jacksonville Beach, Florida. Their sound is a contemporary take on 90's grunge with influences from Nirvana and Alice in Chains to Foo Fighters and Puddle of Mudd.

Venue Information:
MilkBoy
1100 Chestnut Street
Philadelphia, PA, 19107