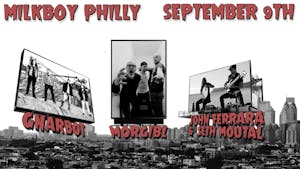 Gnarbot
Mörglbl
John Ferrara (Bassist- Consider The Source) + Seth Moutal
Experimental - jazz - fusion - metal
Years in the making, gnarbot is a project that draws from a broad sonic palette to create a unique blend of sounds inspired by modern artists like Animals as Leaders, The Donny McCaslin Quartet, and Flying Lotus as well as classics like The Mahavishnu Orchestra, Herbie Hancock, and King Crimson. Still in their 20's, members of the band have attained great experience in the music world: tours with Jon Anderson of Yes and John Wetton of King Crimson/UK, bills shared with Parliament Funkadelic, Lettuce, Project Object, Papadosio, Squarepusher and Mark Guiliana, and endorsements by major companies such as Meinl Cymbals and DigiTech. As a new band on the scene, gnarbot endeavors to push boundaries, turn heads, and offer a fresh and energetic musical perspective.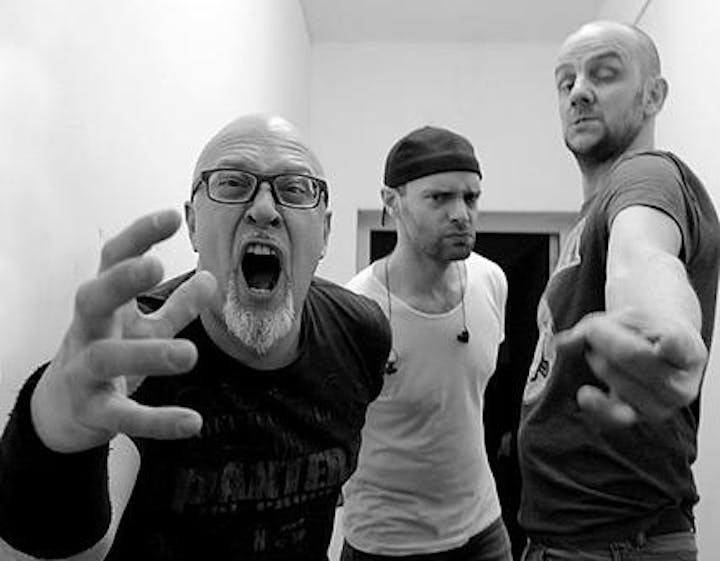 Often described as Primus meets Steve Vai or The Beatles meet Pantera, Mörglbl's output veers toward the crazy, mixing substantial metal riffs with subtle jazz harmonies, deep pocket grooves, and their trademark goofball humor. Through two decades of performing and touring internationally and reaping well-earned critical acclaim from journalists around the globe on their six full-length albums, Mörglbl is an undeniably unique and creative musical force which transcends genre barriers and commands the attention of anybody into forward-thinking music with a lighthearted appeal. Mörglbl hits like a heavyweight jab and makes you laugh while you bleed. Seat belts are optional, but highly recommended.
Mörglbl's The Story Of Scott Rötti was recorded at The Beat Factory during the Summer of 2018, mixed by Enzo D'Agostino at Elia Studio, mastered by Mobo at Conkrete Studio, and completed with artwork by Pierre Bernard and Peter Puke.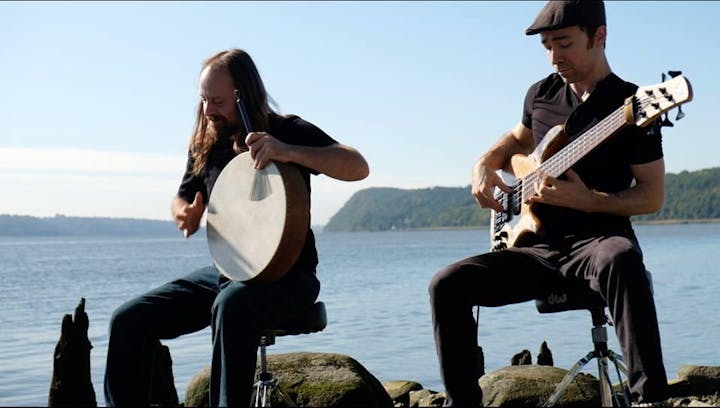 The John Ferrara and Seth Moutal Duo is unabashedly dedicated, in their music and in how they live their lives, to fulfilling their true nature through art. We bring our strengths, vulnerabilities, emotions (whatever they may be that day), to our writing and performances. Our goal is to bring an intimate, organic, and honest performance to our audience in hopes that it ignites an inspiration for viewers to create on their own in a way that resonates with them which, initiates a ripple effect to others as well. In our quest to bring a different kind of live experience to our audience we do not subscribe to what is normal or trendy , but instead we subscribe to being honest and expressive, two characteristics that are integral to the JFSM Duo's ethos.

Venue Information:
MilkBoy
1100 Chestnut Street
Philadelphia, PA, 19107