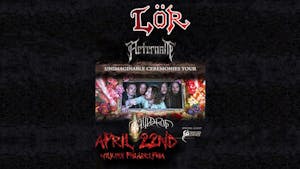 *CANCELED* Lör
Wilderun
Sacrified Alliance, Aeternam
Prog metal.
Lör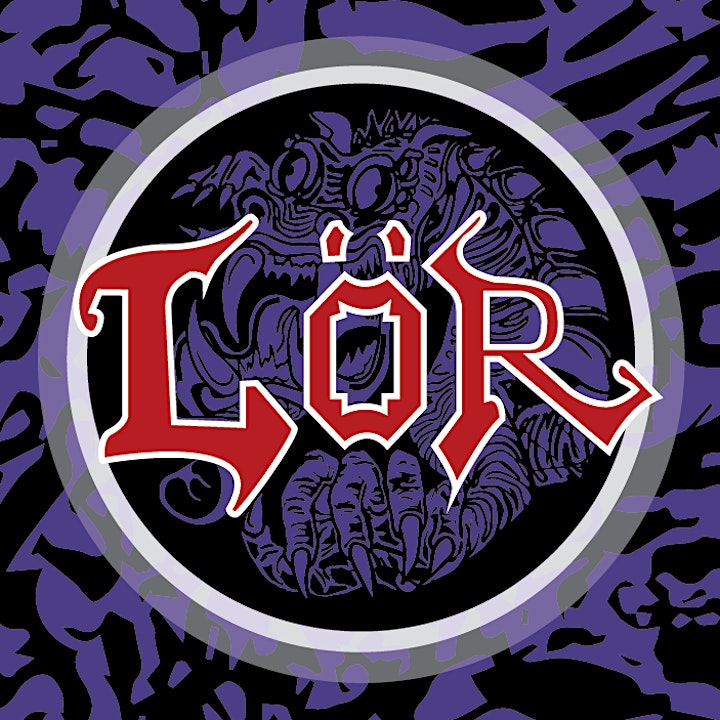 Philadelphia based Lör offers a unique blend of power, folk, and progressive metal. Founded in 2010, their shows and demos sparked interest and promise for a young American band combining popular elements of heavy metal not typically seen in the US. Simultaneously refreshing and nostalgic, Lör checks off all the listening boxes for metal fans everywhere with thunderous, galloping riffs; fiery shredding solos; and emotional peaks and valleys by utilizing bombastic drumming, soaring vocals with army sized harmonies, and instrumental virtuosity. After slumbering for several years, this Goliath has finally awoken from its sleep in the form of debut album, 'In Forgotten Sleep' released August 11th, 2017. Met with high praise across the internet blogosphere, the album shook a stale Folk/Power Metal world. Garnering several top spots on album of the year and performance lists, Lor also achieved the #1 Album of the Year on esteemed AngryMetalGuy.com which has reverberated across the globe piquing even greater interest in these underground titans.
"In Forgotten Sleep is a remarkable record in every aspect, one of the only works in my collection that can justify every second of a seventy-minute run-time, and indisputably my favorite album of the year thus far. Whether Lör can keep up this momentum has yet to be seen, but In Forgotten Sleep already feels like an underground classic in the making." -AMG.com
Following the success of their debut and rebirth, Lör announced their first tour in support of the album. Being entirely self funded the band maintains a DIY approach to all things, unseen by most of the industry. From the production of the album (recording, mixing, mastering) to the artwork (Greg Bogart) the band continues finding means to create an art-form that truly immerses the listener into a breathtaking fantasy world all their own. Lör stands poised to take on the metal and progressive music world in glorious fashion bringing a top notch production show that does not fail to inspire tears, like the feeling of reaching the summit of a tall mountain just to catch the sun as it sets, if one word describes Lör it is EPIC.
Wilderun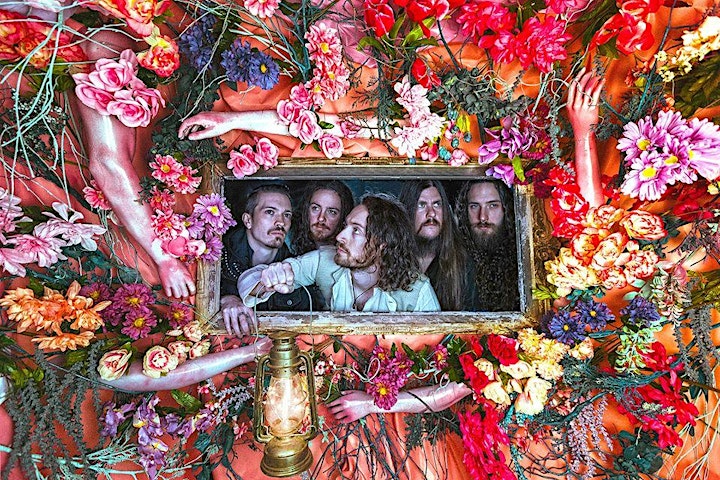 "Wilderun lives in the best of many worlds, balancing orchestral, epic metal with folky strains and wandering—with a gusto—into black metal territory, or even thrashy melodeath….'Sleep at the Edge of the Earth' is imperious….something so majestic that I can already confidently assert that it will be jostling for first place in my Top 10 o' 2015." - Angry Metal Guy (2015 Record of the Year)

"Vast instrumentation, insane playing and enough hooks to go fishing with" - Metal Injection

"('Sleep at the Edge of the Earth' is) a totally out-of-nowhere progressive metal masterpiece and in my mind a strong contender for album of the year." - Arctic Drones

Venue Information:
MilkBoy
1100 Chestnut Street
Philadelphia, PA, 19107