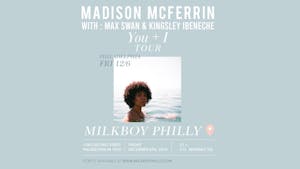 Madison McFerrin
Max Swan, Kingsley Ibeneche
$15.00 - $17.00
Sales Ended
Soulful jazz / blues / R&B / pop.
Madison McFerrin is an independent singer-songwriter based in Brooklyn, NY. In December of 2016, she quietly introduced her soulful take on a cappella to the world when she self-released Finding Foundations: Vol. I. After one listen, tastemaking DJ, Gilles Peterson, snatched up her standout track, "No Time to Lose," for his Brownswood Bubblers compilation. Leading up to her sold out debut show at Joe's Pub, the New York Times remarked how her sound "shows wonderful vocal dexterity, deftly swerving from sharp, clearly enunciated staccato bursts to fluttery, free-form melismata."
In February of 2018, she gave her listeners more of her distinctive sound that Questlove dubbed "soul-appella" when she self-released Finding Foundations: Vol. II. Her SXSW 2018 debut led legendary KCRW DJ Anne Litt to remark, "there's some sort of joy and beauty in the way that she performs that really drew me in all that much more." Pitchfork Magazine followed this up by declaring, "Madison McFerrin is making a cappella cool again" in a Rising Artist profile. She subsequently performed at Pitchfork's Rising Artist showcase at Northside Fest, OctFest, Paris Avant Garde showcase and inaugural Midwinter Event at the Art Institute of Chicago. Along with these noteworthy performances, Madison has also dazzled European crowds with her one-woman show of looping hypnotic harmonies live from London to Poland.
Beyond the stage, Madison's one-of-a-kind vocals can be heard in episodes of Comedy Central's Broad City and HBO's Random Acts of Flyness.
This year, Madison plans to build upon this momentum by pairing her timeless voice with modern production on her new project, You + I, which quickly had its lead single "TRY" rack up 500K+ views in her debut COLORS session.
Max Swan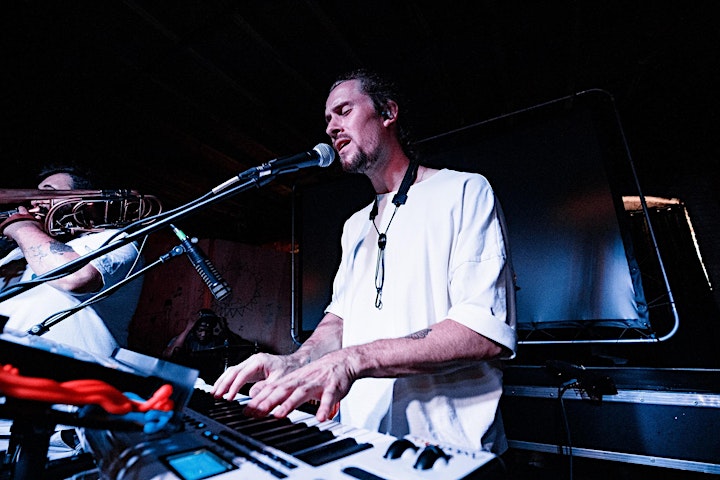 Max Swan is a vocalist/saxophonist/producer hailing from Philadelphia. Max has gone from nothing-but-jazz, to everything-other-than-jazz, and all stops in between. Swan's music combines his passion for jazz fusion, 21st century soul, and contemporary hip hop, featuring his vocals, saxophone, and EWI (Electronic Wind Instrument).
Max's most recent release, "The Fisherman", has continued to gather praise and attention from local & national press alike. The Fisherman is a vast expanse of songwriting and production, with over 30,000 plays on Spotify, continuously climbing thanks to places like WXPN, who helped "The Waters", one of the lead singles, to be the second-most played song on the station in all of 2018. You can listen to the album on all streaming platforms.
When not performing live as a solo act or with a band, Max is producing and songwriting for various artists in and around Philadelphia.
Related artists include James Blake, Bon Iver, Jon Bellion, Sampha, Frank Ocean, Daniel Caesar, Masego, FKJ (French Kiwi Juice), and Tom Misch.
Kingsley Ibeneche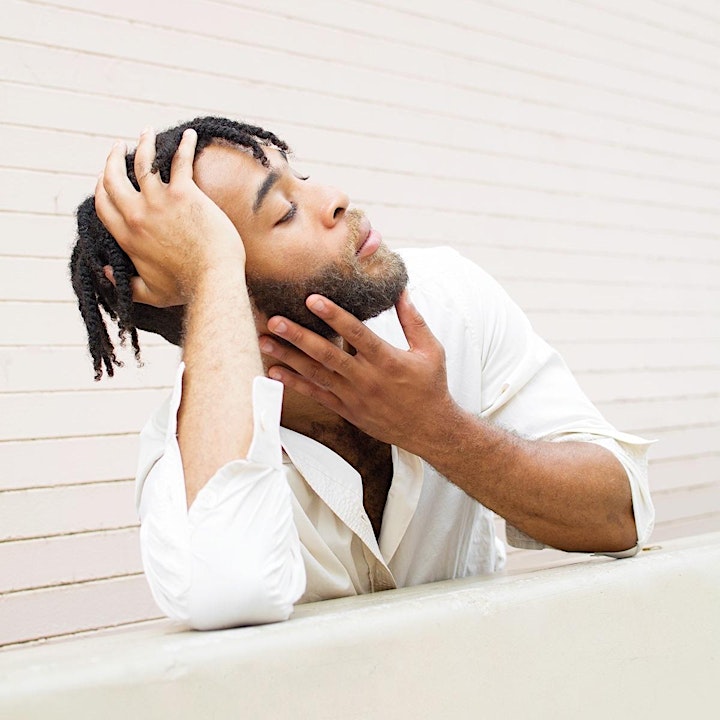 Kingsley Ibeneche calls it "soul music." As a child dancing and singing in a Nigerian-American church community in Camden, NJ, Ibeneche was introduced to ritual music's ancestral power. He sang for years in exaltation of that community. As an adolescent, secular spaces gave Ibeneche a chance to experiment with expressive body movement in inviting ways, culminating in formal training in dance at University of the Arts in Philadelphia. Today Ibeneche is an accomplished dance performer, having shared the stage with Travis Scott, James Blake, Halsey, and others on mainstream platforms like the Gap, Video Music Awards and Saturday Night Live. But no matter how meteoric he ascends as a dancer, Ibeneche feels limited on stage as a backup dancer. You have to listen to his voice (as on Realms EP) to understand why one medium is not enough for his expression. Writers encountering Ibeneche's music comment on his arresting intimacy as a performer, the cryptic honesty of his lyrics, and the brave coherence of his work across durational and fixed media. Realms EP betrays a sense of just how much ambition Ibeneche intends to offer up at the bustling interstices of creative traditions from Ancient Greek tragedy and Elizabethan monologue to Nigerian high life, the D'Angelo diaspora, and so much more.

In fact, Ibeneche is now making more than music. The songs comprising Realms EP are central themes in his original theatrical experience of the same name, which will premiere at Philadelphia Museum of Art in July. The Realms "soul opera" incorporates creative movement, decorative sets, dramatic monologue, lighting design, projection, and music by Ibeneche and his live band "The Dirty Deity."

Venue Information:
MilkBoy
1100 Chestnut Street
Philadelphia, PA, 19107