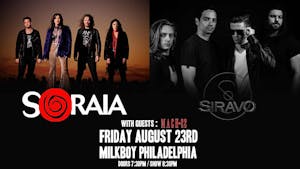 Hard rock extravaganza.
Soraia epitomizes raw power, unrelenting energy, chaos, and freedom. Their live show frenetic and intensely interactive. The band's chemistry cut over several years of fierce, relentless touring in the dingiest dive to the most massive amphitheater, attracting a worldwide fanbase.
Recently featured in Rolling Stone Magazine's Year in Rock 2017, the band now has six singles and three studio albums in heavy rotation on SiriusXM - as well as international commercial radio success.
See you on the road!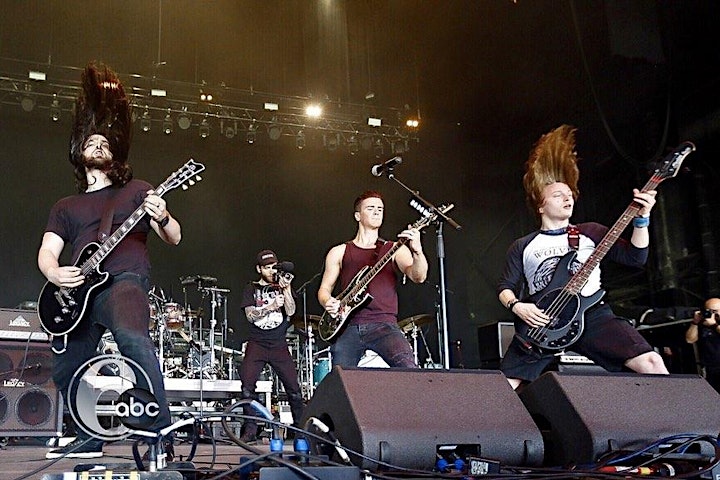 Siravo combines aggressive hard rock with meaningful melodies for a familiar yet unique, signature sound. With a palette consisting of pounding drum beats, driving bass lines, blaring guitars, and soaring vocal melodies, Siravo reaches out and pulls listeners from the inside out. Their perpetual endeavor to push the envelope while maintaining a nostalgic tip-of-the-hat to rock music's roots started in 2007. The band formed as a 3-piece group, and has since entertained countless crowds throughout the Philadelphia region. The band has endured lineup changes over the years, inviting new players into their circle, but never straying from their vision: to create music that is both identifiable and self-reflective with no apologies. Siravo has supported national tours for Pop Evil, Red Sun Rising, and Avatar. Their third full-length album, entitled "The Restless & The Mad", is a concept record. The concept? We see the world through the lens of all our experiences. The message? Take time to understand one another before rushing to judgment.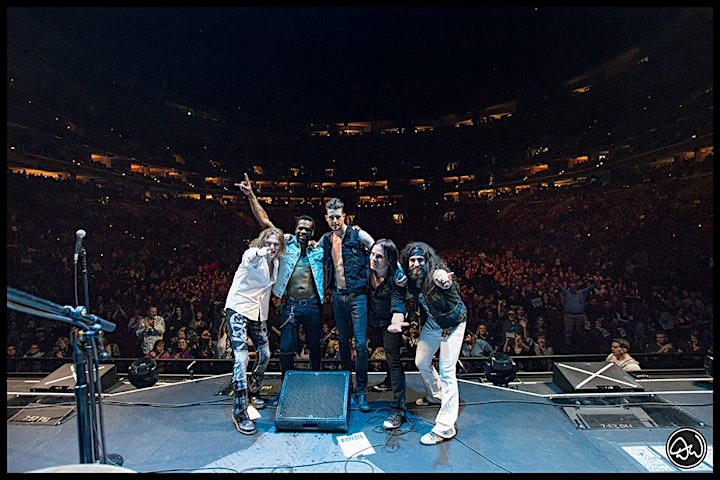 As the name implies, MACH22's rise is set to mach speed, with no turning back. Their presence, attitude, and sound, are winning audiences over at every show.

MACH22 is as authentic as you can get in a pure rock and roll band. Their songs span the emotional spectrum, capturing that classic feel with a modern rock edge. With their killer riffs, bluesy rhythms, and soulful delivery, they keep their audiences hooked for the entire set. The MACH22 sound echoes the tone of classic rock but imprints a style all their own.

They may be young, but they've already racked up some impressive credentials: Most recently opening for Bon Jovi on their "This House is Not For Sale" tour and Guns 'N Roses on the "Not in This Lifetime… Tour", Jay Z, Linkin Park, Kid Rock, Slayer, Five Finger Death Punch, Godsmack, Stained, Slash, Halestorm, Black Label Society, Steel Panther, and many, many more. They have also made their mark at such events as the Made in America Festival, as well as repeat appearances at Rocklahoma.

Venue Information:
MilkBoy
1100 Chestnut Street
Philadelphia, PA, 19107