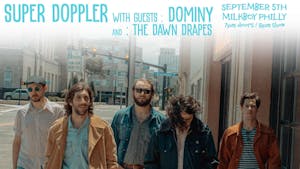 Super Doppler w/ Dominy, The Dawn Drapes.
Super Doppler is back with their sophomore, self-titled LP, out on June 28th! The five members of Super Doppler have been playing music together in some shape or form for almost a decade now and show few signs of slowing down. Super Doppler plays music largely inspired by an appreciation of the great records of the 1960's and 70's, while still drawing from an eclectic mix of contemporary influences. Originally from Norfolk, Virginia, Super Doppler has been touring the country extensively since the release of their debut album 'Moonlight Anthems' in 2017, produced by Matthew E. White of Spacebomb Records. In late 2017, the band recorded the six tracks of what would become 'The Super Secret Singles Club', releasing each single monthly throughout the first half of 2018. In 2019, Super Doppler again emerged from the studio, releasing three singles from their forthcoming full-length album 'Super Do' out June 29th.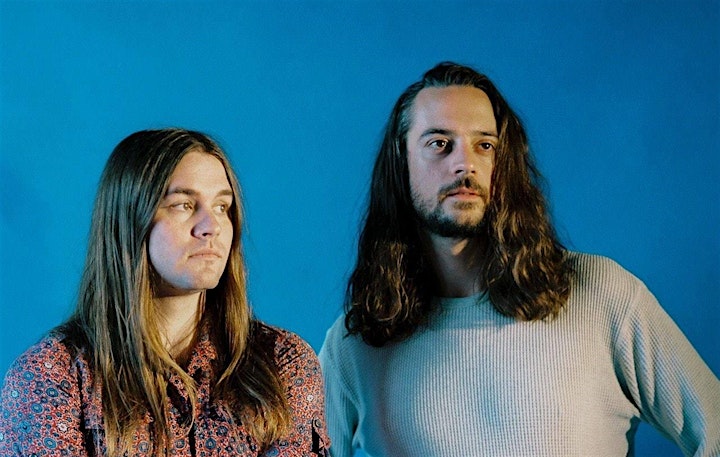 The Dawn Drapes make thoughtful indie pop music with a psychedelic tinge. Inspired by melody, harmony, and groove driven rhythm.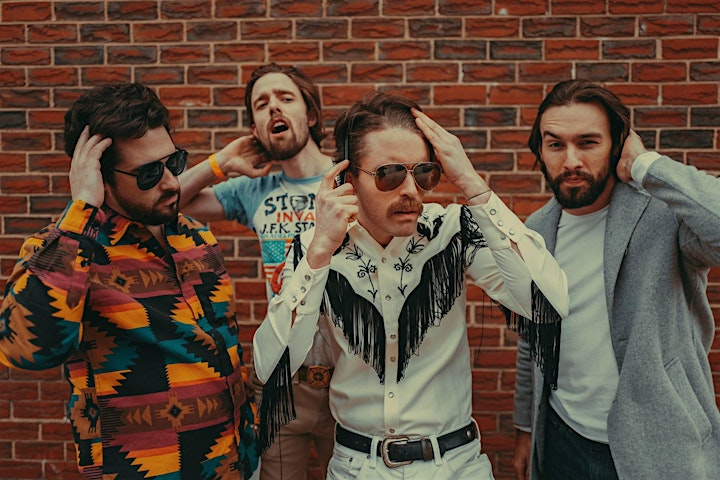 Dominy is a Philadelphia based indie band that crafts hook-laced, irreverent rock and roll that draws a wide array of influences that include surf, classic country, and Americana. Formed in 2016, Dominy released their debut album, 'Wet Leather' in January 2017, as well as a follow up EP that July titled 'Dry Pleather'. During their time playing in Philadelphia as well as touring, Dominy has garnered a reputation for high energy shows suffused with sardonic humor. Currently in the studio, Dominy forges ahead with their relentless energy, working on their second full length album (slated for spring 2019), the third release in under two years as a band.

Venue Information:
MilkBoy
1100 Chestnut Street
Philadelphia, PA, 19107