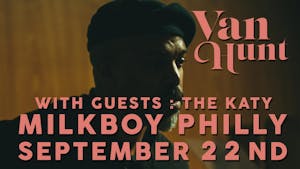 Funk, soul, R&B.
Van Hunt, a Dayton, Ohio-born musician, made his way to Atlanta where he drew acclaim for his production efforts and crafty songwriting, featured on recordings by such diverse artists as Dionne Farris, Rahsaan Patterson, and Cree Summer as well as the platinum-selling soundtrack, Love Jones. His own self-titled debut album arrived in 2004, instantly establishing Hunt as a distinctive and original talent with its idiosyncratic melding of R&B, soul, funk, pop, and rock 'n' roll. Hunt received a 2005 "Best Urban/Alternative Performance" Grammy nomination for his breakthrough hit single, Dust that was featured on his debut album.
On The Jungle Floor followed two years later, highlighted by the single, Character, as well as by a surprising cover of Iggy Pop & James Williamson's Kill City classic, No Sense Of Crime.
In 2007, Hunt received a Grammy Award for "Best R&B Performance By A Duo Or Group With Vocals," honoring Family Affair, a collaboration with John Legend and Joss Stone found on the 2006 Sly & The Family Stone tribute album, Different Strokes For Different Folks.
Hunt's third album, Popular, was slated for 2008 but was pulled from the label's release schedule in late 2007 at the dawn of a tumultuous decade for the music industry. Nevertheless, the album become an underground sensation, a classic lost album hailed by LA Weekly as "a left-field stunner" for its "trippy fusion of funk grooves, punk guitar and soul vocals." Popular was officially released in August, 2017.
In 2011, Hunt released What Were You Hoping For?. Reaching both Billboard's Top 50 R&B/Hiphop and Heat Seekers charts, the album also received rave reviews. Metacritic branded the record's critical success as "universal acclaim", for an album averaging a score of 90 among music critics. What Were You Hoping For? was listed among "The Best Albums of 2011" by The New York Daily News, The Chicago Tribune, The LA Times, The AV CLub and a league of other music publications.
A charismatic and engaging live performer, Hunt has also attracted critical praise touring both as headliner as well as alongside such diverse acts as Kanye West, The Roots, Coldplay, Mary J. Blige, and Dave Matthews Band.
Van Hunt's fifth album, The Fun Rises, The Fun Sets., was released on May 5, 2015. Inspired by the music of The Delfonics, Parliament-Funkadelic, Pink Floyd, and Billie Holiday, the album chronicles love, loss, and nostalgia through the sounds of original funk and old soul. The Boston Globe says Hunt "…achieves the kind of heated, raw sound that has virtually disappeared in too much of today's overly manicured R&B." and, "…Hunt, never loses sight of the past as he progressively forges his own way forward."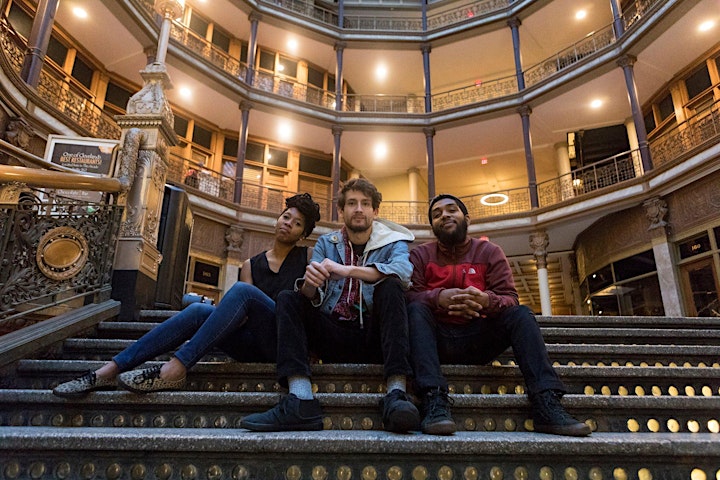 The sound of The Katy, the indie trio fronted by Memphis-born songwriter, vocalist and bassist Cathalyn and featuring Cleveland natives Ashanti Allison (drums) and Eli Hanley (keyboards), is ever-evolving; an earnest, genuine blend of its influences strained and sifted through the trials of life and rooted in trust and love.

The Katy's music just feels good. From the energetic melodies and pulsing, driven tempos to the purposeful lyrics addressing inequality, relationships, adoration and struggle, The Katy changes sonic shapes that evoke both reflection and chills in the listener.

Forming in Summer 2016, their loose, free style of play showcases the growth that comes when talented musicians spend hundreds of hours listening to each other to gel and find their sound. Together, their style is from the past and the future, right in the here and now.

With influences spanning the musical timeline and the breadth of American and international music, their final product is a signature expression of sounds from afrobeat to punk to hip hop.

Bands in the Cleveland music scene normally fall fate to comparison with other groups, but The Katy stands alone. Indie fans love them. Soul fans can't get enough. Anyone who loves music with a lot of heart should make it a point to catch The Katy.

Venue Information:
MilkBoy
1100 Chestnut Street
Philadelphia, PA, 19107