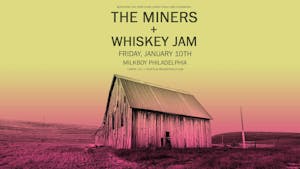 A portion of the proceeds benefits the Terri Lynne Lokoff Child Care Foundation. Tickets on sale now!
Whiskey Jam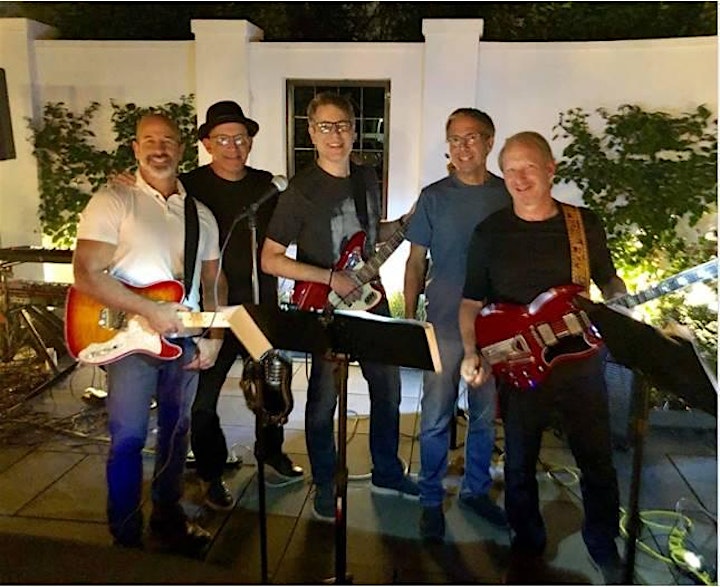 What happens when you put an accountant, dentist, insurance broker, cleaning products manufacturer and commercial realtor/developer together? You get Whiskey Jam! Not surprisingly, the name reflects two things the bandmates enjoy: whiskey and jamming. While not quitting their day jobs, these guys from suburban Philly love their night gig, playing rock and roll music. Covering songs from the 60's through today, fans enjoy their mix of classic and alternative rock.
The guys like to help out area charities so all earnings are donated to nonprofit organizations. They've played many venues including MilkBoy, The Bluebell Inn and the American Pub in Conshohocken. The guys look forward to returning to play the Terri Lynne Lokoff fundraiser at MilkBoy.
The band includes Larry Berkowitz (lead vocals and guitar), Larry Dash (lead guitar and vocals), Marc Dubner (keyboard and vocals), Mitchell Benson (drums) and Andy Rubin (bass). One thing is certain, these guys really know how to rock and audiences love it!
The Miners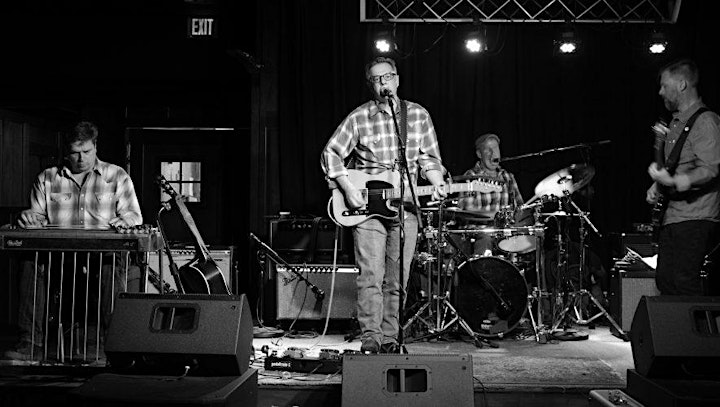 The Miners are an original alt country band based in Philadelphia, PA. Originally formed in 2007, The Miners are known for their country-infused, alt country originals influenced by the likes of Uncle Tupelo, Whiskeytown, Gram Parsons, and Merle Haggard. Co-founded by Keith Marlowe (lead vocals, acoustic and electric guitar), the current line-up also includes Gregg Hiestand (bass), Vaughn Shinkus (drums, backing vocals) and Brian Herder (pedal steel guitar) who leads a rotating cast of local pedal steel, lap steel and electric guitar players.

The Miners have begun work on their new full length album scheduled for an early 2020 release on vinyl and digital formats, which will feature 10 Marlowe-penned originals. In September 2019, The Miners released their cover of Miller's Cave, the Cowboy Jack Clement Classic previously recorded by Gram Parsons, Bobby Bare, Hank Snow, Charlie Pride and Doug Sahm among others. The single has already received airplay in the U.S. and the U.K. and has been reviewed by Americana focused blogs such as Adobe & Teardrops. The Miners debut six-song EP, Miner's Rebellion, was released in November 2012 to critical acclaim and notable airplay including a featured write-up on No Depression, inclusion on Bill Frater's Freight Train Boogie podcast, and praise from alt country/Americana blogs both in the U.S. and overseas (UK & Netherlands) where it was named a Top-10 release for 2013 by Adobe & Teardrops, was chosen as the #1 Debut Release of 2013 by the blog Popa's Tunes, and a Best of 2013 by UK radio show Standing in the Shadows of Lev.

The Miners purposely limit their live shows to a half dozen or so per year at a variety of Philadelphia's top venues including World Café Live, 118 North and MilkBoy Center City. For the past five years, The Miners have hosted a sold-out benefit at World Café Live (upstairs) raising money for breast cancer charities.

Proceeds from this show benefit the Terri Lynne Lokoff Child Care Foundation. Since its inception in 1987, The Terri Lynne Lokoff Child Care Foundation has raised over 10 million dollars. The money we raise goes to benefit the kids from 0-5 years of age. We get to the kids by supporting the child care teachers who represent one of the most undervalued and unappreciated professions in the country. Studies have proven that money spent on early childhood education will allow us to save money on rehabilitation many years down the road. It's the equivalent of planting a seed. Our mission is affordable, high quality child care for all children. We believe its one of the keys to our country's long term success.

Venue Information:
MilkBoy
1100 Chestnut Street
Philadelphia, PA, 19107